Ongoing Special Offer for The World Peace Diet:
WPD Compassion and Health Campaign
The World Peace Diet reached #1 overall on Amazon on March 14, 2010
This was part of a grass-roots movement for the liberation of all beings - thanks for your participation.
A few of the bonus gifts are still available - see details below.
Are you concerned about our culture's mistreatment of people, animals, and the Earth?
Would you like to understand the hidden roots of the dilemmas we face as individuals & together?
Do you feel called to contribute to creating a positive future for our children and world?
You can help today, and be part of the solution.
It's time for a major transformation. We all know it in our bones. Many say The World Peace Diet is one of the main keys to this transformation:
"Use The World Peace Diet as a guide to empower yourselves and others in making dietary choices that are powerful beyond what you can possibly imagine." -- Julia Butterfly Hill, noted environmental activist.
The World Peace Diet reveals crucial and incredibly empowering information that has been--until now--almost completely concealed. It has been heralded as the harbinger of a new world where peace, freedom, justice, and harmony are actually possible, and reveals the hidden secrets to positive individual and social transformation:
"A profoundly insightful and important book, The World Peace Diet is sure to be a catalyst and powerful tool in the evolution of human consciousness." -- Satya Magazine
"I believe The World Peace Diet is the most important book of the 21st century. If you read but one book in your life, make it The World Peace Diet" -- Dr. James Macy, M.D.
"The World Peace Diet is one of the most provocative books I've ever read." -- John Robbins, author
"Absolutely the BEST book EVER on the spiritual connection to what's on our plates. This is my favorite book in YEARS. A must." -- Meria Heller, noted radio talk show host
The World Peace Diet is printed on 100% post-consumer recycled paper and soy-based inks, so the eco-footprint of buying this book is tiny and the eco-benefits ... well, please read the book, but they are potentially enormous as you'll see.
"Will Tuttle is a modern-day prophet. The World Peace Diet is a necessary catalyst for the transformation of human consciousness." -- Judy Carman, author
"Anyone who does not follow The World Peace Diet message is profoundly lost." -- Philip Wollen, recipient, Australian of the Year Award
"Profound, passionate—and ultimately hopeful and inspiring—Will Tuttle's The World Peace Diet should be required reading for students everywhere—and for all people with inquiring minds and open hearts. I recommend it most highly." -- Michael Klaper, M.D.
There's never been a better time to get a copy of Will Tuttle's critically acclaimed book, The World Peace Diet. When you buy a copy of The World Peace Diet from this page, you will be eligible for the valuable bonus gifts that you see below.
You can be part of the positive transformation that is building momentum in our culture. Please follow the simple instructions below to buy a copy. Animals, the Earth, starving people, and future generations are counting on each of us to learn, understand, and spread the word. Tell your friends if you'd like. If you already have a copy of The World Peace Diet, you might like to buy a copy to support this message, get the free bonus gifts, and give the book to a friend or local library.

There are just 2 simple steps:


1

-

Buy the book

- Go to Amazon.com:
(You may also buy from Barnes & Noble if you'd prefer)


2

-

Come right back

- Come back here and enter your first name, email address, and Amazon or B&N order receipt number below. This will take you to our special order page where you are eligible for any and all of the bonus gifts, discounts, and prize drawings described below:
(Note - These following free bonus gifts are delivered electronically over the internet, by email, mail, or by phone and they are not in any way associated with, nor deliverable by Amazon.com or Barnes & Noble.com.)

Free Bonus Gift - MP3 Download - Music CD:


Will Tuttle - AnimalSongs - a powerful exploration of music, nature and our kinship with animals. The foundations of this hour-long album are Will Tuttle's twelve evocative new compositions for solo piano. Artfully blended with the voices of anmals and nature sounds, AnimalSongs creates a listening experience unlike anything you have heard before! Besides pieces with the amazing voices of wild animals like dolphins, wolves, hawks and forest creatures, there are, for the first time, many pieces that showcase the remarkable voices of domesticated animals. This album, Will's fourth release, is truly music with a message of compassion, caring and celebration. 12 tracks, 61 minutes.

Free Bonus Gift - MP3 Download - Spoken Word with music :


Will Tuttle - Four Viharas Meditation -- Love, Compassion, Joy and Peace-- Practice of The Four Viharas offers a path that has been tried and proven for over two thousand years to bring harmony to our feelings and daily lives. Vihara (Sanskrit), n.: abode, dwelling, temple, sanctuary, home. Work with Dr. Tuttle's ancient keys to spiritual unfoldment in your own environment. This extraordinary recording of words, voice and specially-created piano music by Will Tuttle welcomes you to the ancient, timeless and potent practice of The Four Viharas. Regular practice of The Four Viharas will gradually transform your internal environment, healing and opening your heart to others and to all of life. 2 tracks, 45 minutes.

Free Bonus Gift - 10% discount code:


Vegan Essentials - 10% off any purchase.
Vegan products for cruelty-free living. Winner, VegNews 2011"Veggie" Awards. Huge selection and heartful service. One per customer.

Free Bonus Gift - 12-minute high-quality video download:


NonViolence United - "A Life Connected: Vegan" - Video .
This powerful, positive 12-minute video was produced by NonviolenceUnited.org to remind people that by aligning their lives with their values of kindness, justice, and compassion for other people, for the planet, and for animals, they can help build a better life for themselves… and a better world for everyone. This heart-touching and mind-opening film shows the innate potential we have for positive transformation. You can access a special, High-quality download of this video here.

Free Bonus Gift - 6 Downloadable PDF Recipes:



Chef Mary B. - 6 Vegan Recipes
Chef Mary B. is a health coach whose culinary specialty is raw foods. Mary recently prepared a menu of living foods that were featured at the luxury Grove Isle Hotel and Spa in Coconut Grove, Florida. These six vegan recipes—which are easier to prepare than you might think—are available in a special collection of beautiful PDFs that are ready to print.

Free Bonus Gift - Downloadable PDF eBook:


Veg Family - eBook - The Vegan Pantry
Par for the course of vegan cooking and baking is substituting food items that are dairy or animal food-based. The Vegan Pantry offers vegan substitutions and staples to help you create your own dishes without the need for similar commercial products. You'll find delicious and nutritious recipes for things like vegan cheeses, whipped toppings, creams, milks, egg replacements, condiments, stocks, sauces, and pantry mixes. A helpful resource for all aspiring vegans.

Free Bonus Gift - Video Download - Spiritual teachings for inner peace, health, and social harmony: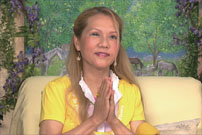 Supreme Master Ching Hai - Free Video archives
These inspirational and liberating lectures are archived in Words of Wisdom and Between Master & Disciples on Supreme Master TV. Supreme Master TV presents constructive and vegan-friendly internet television programming 24/7. These videos are free to download and enjoy:
Words of Wisdom
Between Master & Disciples
Free bonus gift - downloadable PDF eBook of recipes: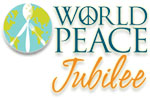 World Peace Jubilee Restaurant - Recipes For World Peace
A collection of 36 superb vegan recipes that have been compiled thanks to many wonderful people who have shared their favorite foods as children and adults. There are recipes for appetizers, soups, side dishes, main dishes, desserts, snacks, breads, breakfasts, juices, and smoothies. Some have come from individuals and various cookbooks, including recipes from the upcoming World Peace Diet Cookbook. These recipes are especially chosen to be "comfort foods" that are satisfying not just physically but emotionally as well, so that you do not have to "give up" certain favorite recipes from your diet, but can rather replace or add new alternatives.

Free Bonus Gift - vegan recipe: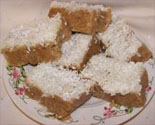 Shellee Rae - Free cashew cream recipe
Cashew Cream Squares ~ a delicious, award-winning, vegan, sugar-free dessert by Shellee Rae!

Free Bonus Gift - Downloadable PDF eBook: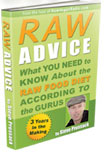 Steve Prussack - Raw Advice - comprehensive e-book.
Raw Advice: What you Need to Know about the Raw Food Diet according to the Gurus by Steve Prussack, Host of Raw Vegan Radio. This is a comprehensive full-color e-book featuring advice and health tips from the leaders in the vegan and raw vegan movement.

Free bonus gift - 1,200 page downloadable PDF eBook:


Charles Betterton - Ultimate Destiny Success System.
Realize Your Potential, Fulfill Your Life Purpose and Manifest Your Ultimate Destiny with the 14-part, 1,200 page Ultimate Destiny Success System!
Enjoy Loving Relationships, Financial Freedom and Prosperity, Ultimate Health and Fitness, Peace and Balance, Spiritual Enlightenment, Success in Business/Career, Harness Your Creative Power, Raise Your Consciousness, Make a Difference, Leave A Legacy and Foster Sustainability. Each of the 14 interactive digital programs features an insightful self-assessment quiz, application exercises, goal-setting templates, action plans, featured resources, and a 10-day plan for manifesting your ultimate destiny, whatever that means to you personally. A terrific value! (and it features Madeleine Tuttle's art, too!)

Free Bonus Gift - 1 year subscription to eNewsletter:


Commitee to Abolish Sport Hunting - E-Newsletter
Get a one year subscription for yourself or a friend of the newsletter, the "e-C.A.S.H. Courier" -- bringing interesting and helpful news and empowering information about anti-hunting campaigns.
Free Bonus Gift - 1 year subscription to eNewsletter
:

Wildlife Watch -
E-Newsletter

Get a one year subscription for yourself or a friend of the WildLife Watch e-newsletter -- the "e-Binocular" ---a quarterly newspaper devoted to helping the general public discover more ways to enjoy the wild life of wildlife that surrounds us -- whether we live in crowded cities, convenient suburbs, or remote woods. Wildlife Watch Binocular offers intelligent opinion pieces, well-researched informational pieces, and entertaining pieces on a wide spectrum of topics related to wildlife.

Free Bonus Gift - Recipe PDF download:


Totally Vegetarian - Chocolate-Walnut-Raspberry Torte Recipe
The recipe for this gourmet Chocolate-Walnut-Raspberry-Pomegranate Torte is a raw vegan version of a recipe by the renowned chef, Jacques Pepin, host of the TV cooking show "Fast Food My Way." The recipe was modifed by Jerry "RawJer" Schneble, Executive Director of Totally Vegetarian. Once you taste this magnificent dessert you will want to share it with all your friends.
This special promotion is possible due to the generosity of the sponsors, and aims to encourage reading of The World Peace Diet, thereby creating more opportunities for media conversations about the ramifications of our culture's ongoing violence toward billions of animals for food and other products.
Thanks for being part of this!
We would like to thank the terrific sponsors above who have generously provded these gifts and prizes, and also all the partners who have made this World Peace Diet Compassion and Health Campaign possible by spreading the word into our communities about this online event. Please thank them with your support
All-Creatures.org
Ariane Glazer - Vegan teacher, Chicago
Blue Planet Green Living
Bob Linden - Go Vegan Radio
Center for Yoga - Johnny Kest, Birmingham, MI
ChicagoVeg - Chicago, IL
Chloe Jo Davis - Girlie Girl Army
Crazy Sexy Life and Kris Carr
Dana Villamagna - Author, "Complete Idiot's Guide to Vegan Eating for Kids"
Dawn McCooey - Author, "Keeping Good Employees on Board"
Doe Katz - Vegan Poet
Don Walker - "Powerful Living" Radio Show
Eugene Veg Education Network - Eugene, OR
Evolotus - Gary Smith - Veg Promotion and P.R.
F.A.R.M. - Farm Animal Rights Movement
Food Empowerment Project
Free Range Thought Radio - Adam Roufberg
Friends of Animals
Green Lifestyle Film Festival
Howard's Vegan Soap
Jivamukti Yoga - New York, NY
Judy Carman - author, "The Missing Peace"
Julie Meskell - Orange County People For Animals
Kim Korona - Humane educator
Kris Haley - Humane educator - Phoenix, AZ
Nature's Elements - Leisha Giddings
Leslie Van Romer - Vegan health coach - Sequim, WA
Miami EarthSave - Miami, OH
Northwest Veg Society - Portland, OR
Park + Vine Vegan store - Cincinnati, OH
Peace Abbey - Sherborn, MA
Robert Cheeke - Vegan body building
SHARAN - Veganism & spirituality in India
Snooty Jewelry - Jeanine Taylor
SPEAK - Supporting and Promoting Ethics for the Animal Kingdom
Steve Nakon - Yoga teacher, Chicago
Supreme Master TV and Supreme Master Association
Timothy Conway - Author, spiritual teacher - Santa Barbara, CA
Triangle Vegetarian Society - Raleigh, North Carolina
Veg Michigan - Metro Detroit
Veg Sarasota - Sarasota, FL
Vegan Treats Bakery
Vegan World Radio - Houston, TX
Woodstock Farm Animal Sanctuary - Woodstock, NY