March 12 World Peace Diet Compassion and Health Campaign
We have been in the top ten in Amazon.com for 3 days now!! - this is an amazing feat! Thanks so much to everyone!
We are hoping to reach #1 still today (March 14) so this campaign is being carried over for two more days.
This is a grass-roots movement for the liberation of all beings - it's up to us to be the change and live it.
Please spread the word and tell your friends. Thanks. It really helps!
All proceeds from this campaign are being donated to grass-roots vegan education efforts.
Are you concerned about our culture's mistreatment of people, animals, and the Earth?
Would you like to understand the hidden roots of the dilemmas we face as individuals & together?
Do you feel called to contribute to creating a positive future for our children and world?
You can help today, and be part of the solution! - You'll see how ---
It's time for a major transformation. We all know it in our bones. Many say The World Peace Diet is the key to this transformation:
"Use The World Peace Diet as a guide to empower yourselves and others in making dietary choices that are powerful beyond what you can possibly imagine." -- Julia Butterfly Hill, noted environmental activist.
The World Peace Diet reveals crucial and incredibly empowering information that has been--until now--almost completely concealed.
It has been heralded as the harbinger of a new world where peace, freedom, justice, and harmony are actually possible, and reveals the hidden secrets to positive individual and social transformation:
"A profoundly insightful and important book, The World Peace Diet is sure to be a catalyst and powerful tool in the evolution of human consciousness." -- Satya Magazine
"I believe The World Peace Diet is the most important book of the 21st century. If you read but one book in your life, make it The World Peace Diet" -- Dr. James Macy, M.D.
"The World Peace Diet is one of the most provocative books I've ever read." -- John Robbins, author
"Absolutely the BEST book EVER on the spiritual connection to what's on our plates. This is my favorite book in YEARS. A must." -- Meria Heller, noted radio talk show host
The World Peace Diet is printed on 100% post-consumer recycled paper and soy-based inks, so the eco-footprint of buying this book is tiny and the eco-benefits ... well, please read the book, but they are potentially enormous as you'll see.
"Will Tuttle is a modern-day prophet. The World Peace Diet is a necessary catalyst for the transformation of human consciousness." -- Judy Carman, author
"Anyone who does not follow The World Peace Diet message is profoundly lost." -- Philip Wollen, recipient, Australian of the Year Award
"Profound, passionate—and ultimately hopeful and inspiring—Will Tuttle's The World Peace Diet should be required reading for students everywhere—and for all people with inquiring minds and open hearts. I recommend it most highly." -- Michael Klaper, M.D.
There's never been a better time to get a copy of Will Tuttle's critically acclaimed book, The World Peace Diet, than Friday, March 12, 2010. When you buy a copy of The World Peace Diet by midnight on March 12, you will be eligible for the more than 50 valuable bonus gifts, discount coupons, and terrific prizes that you see below.
This special promotion is possible due to the generosity and caring of many sponsors, and aims to boost The World Peace Diet to the top of the bestseller lists, thereby creating more opportunities for media conversations about the ramifications of our culture's ongoing violence toward billions of animals for food and other products.
You can be part of the positive transformation that is building momentum in our culture. Please follow the simple instructions below to buy a copy. Animals, the Earth, starving people, and future generations are counting on each of us to learn, understand, and spread the word. Tell your friends about March 12. If you already have a copy of The World Peace Diet, you might like to buy a copy to support this message, get the free bonus gifts, and give the book to a friend or local library.



There are just 2 simple steps:




1

-

Buy the book

- Go to Amazon.com:
(You may also buy from Barnes & Noble, though Amazon is recommended):

(On Amazon, if ordering more than one copy (yes!), it's best to order one at a time and send to the same address; this counts as separate orders, which moves the ranking up more quickly - Thanks!)

2

-

Come right back

- Come back here and enter your first name, email address, and Amazon or B&N order receipt number below. This will take you to our special order page where you are eligible for any and all of the bonus gifts, discounts, and prize drawings described below:
(Note - These following free bonus gifts are delivered electronically over the internet, by email, mail, or by phone and they are not in any way associated with, nor deliverable by Amazon.com or Barnes & Noble.com.)

Free Bonus Gift - MP3 Download - Music CD:


Will Tuttle - AnimalSongs - a powerful exploration of music, nature and our kinship with animals. The foundations of this hour-long album are Will Tuttle's twelve evocative new compositions for solo piano. Artfully blended with the voices of anmals and nature sounds, AnimalSongs creates a listening experience unlike anything you have heard before! Besides pieces with the amazing voices of wild animals like dolphins, wolves, hawks and forest creatures, there are, for the first time, many pieces that showcase the remarkable voices of domesticated animals. This album, Will's fourth release, is truly music with a message of compassion, caring and celebration. 12 tracks, 61 minutes.

Free Bonus Gift - MP3 Download - Spoken Word:


Will Tuttle - Four Viharas Meditation -- Love, Compassion, Joy and Peace-- Practice of The Four Viharas offers a path that has been tried and proven for over two thousand years to bring harmony to our feelings and daily lives. Vihara (Sanskrit), n.: abode, dwelling, temple, sanctuary, home. Work with Dr. Tuttle's ancient keys to spiritual unfoldment in your own environment. This extraordinary recording of words, voice and specially-created piano music by Will Tuttle welcomes you to the ancient, timeless and potent practice of The Four Viharas. Regular practice of The Four Viharas will gradually transform your internal environment, healing and opening your heart to others and to all of life. 2 tracks, 45 minutes.

Prize - Enter drawing for 3 Signed & Numbered Prints: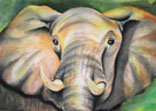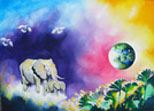 Madeleine Tuttle - Prints - Three winners can choose from any of the 14 prints above. Printed on archival-quality watercolor paper with the brightest and most durable inks, these beautiful limited-edition prints are virtually identical with the original artwork. They are created using the famous Giclée printing process, and are remarkably precise and vibrant reproductions of the originals.
Each print is individually signed and numbered. Madeleine looks at each print and gives it the final touches.
The process used and the attention to detail ensure your enjoyment and value for many years to come.
To see them in more detail, please click here.

Free Bonus Gift - 10% discount code:


Vegan Essentials - 10% off any purchase.
Vegan products for cruelty-free living. Winner, VegNews 2009 "Veggie" Awards. Huge selection and heartful service. One per customer.

Free Bonus Gift-- downloadable eBook: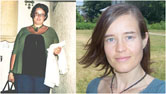 Angela Stokes-Monarch - How To Go Raw For Weight Loss. Combining practical tips on going raw with proven self-help techniques, this eBook, RawReform: How to go Raw for Weight Loss is packed with concise and easy to follow guidance, including: what to eat, how much and when, how to handle binges and cravings, motivating tasks to help you get started and more! If you are overweight or obese and looking for a natural way to lose weight and regain your health, this e-book will show you how to begin on the healthiest and quickest path available: a raw food lifestyle.

Prize - Enter drawing for signed and dedicated poster: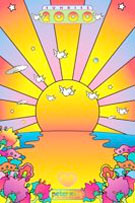 Peter Max - Sunrise 2000 - Welcome to the new millennium with this fabulous poster from the Peter Max 2000 series. "Sunrise 2000" portrays the first sunrise of the year 2000 as it rises over the sea and lights up the heavens with its brilliant radiance. Doves in flight herald the new dawn with promises of peace as flying saucers beam by benevolently. A heart in the lower center is surrounded by a garden of flowers to remind us that love is the essential ingredient for a peaceful planet. The winner will receive this poster, signed and dedicated specifically to her/him.

Prize - Enter drawing for one of 15 coupons for a free pint of any flavor:


Luna & Larry's Organic Coconut Bliss - Free Pint -
Get a free pint of the #1 selling and fastest-growing individual brand of non-dairy frozen dessert in the U.S.
Coconut Bliss is the evolution of ice cream. Soy, dairy, and gluten free. Certified fair trade ingredients. Agave sweetened. Low glycemic. Vegan. Rich and creamy, and in 10 creative and delicious flavors.

Free Bonus Gift - 12-minute high-quality video download:


NonViolence United - "A Life Connected: Vegan" - DVD.
This powerful, positive 12-minute video was produced by NonviolenceUnited.org to remind people that by aligning their lives with their values of kindness, justice, and compassion for other people, for the planet, and for animals, they can help build a better life for themselves… and a better world for everyone. This heart-touching and mind-opening film shows the innate potential we have for positive transformation. You can access a special, High-quality download of this video here.

- Prize - Enter Drawing: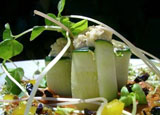 The Tree of Life Rejuvenation Center - Vacation.
Take part in the drawing to win a two-night all-inclusive stay at the world-renowned vegan Tree of Life Rejuvenation Center nestled in the high-desert mountain empire of Patagonia Arizona.
Experience 100% organic gourmet living cuisine, daily yoga and meditation, receive education in Live-Food preparation classes, enjoy Q&A's with nutritional experts and medical professionals. Here you can treat yourself with cutting-edge wellness treatments that detoxify your body, clear your mind and purify your soul.
Note: This voucher has a value of $398 and is for one person. It can be used in combination with a tuition-based program, depending on availability. Valid through 12-2010.

Free Bonus Gift - Sample chapter of Wake Up Laughing PDF download:


Steve Bhaerman (aka Swami Beyondananda) - Free sample chapter from new book. Wake Up Laughing: An Insider's Guide to the Cosmic Comedy. In this entertaining and informative opening chapter, you will find some of the secrets of using conscious comedy and healing laughter to heal the heart and free the mind! Wake Up Laughing is written by Steve Bhaerman, the slightly more serious alter ego of cosmic comic Swami Beyondananda.

Free Bonus Gift - 6 Downloadable PDF Recipes:



Chef Mary B. - 6 Vegan Recipes
Chef Mary B. is a health coach whose culinary specialty is raw foods. Mary recently prepared a menu of living foods that were featured at the luxury Grove Isle Hotel and Spa in Coconut Grove, Florida. These six vegan recipes—which are easier to prepare than you might think—are available in a special collection of beautiful PDFs that are ready to print.

Free Bonus Gift - 10% off discount code plus $5 rebate, plus free vegan recipe eBook:


Veggie Brothers - $5 Rebate, plus take an additional 10% off.
Finally, an effortless and delicious way to get on and stay on a healthier plant based diet - have tasty meals shipped to you. VeggieBrothers.com is the first and only online Vegan Restaurant featuring over 100 vegan versions of America's favorite comfort food dishes and conveniently shipped to your door anywhere in USA & Canada.
All first time customers may take 10% OFF. And take an additional $5 OFF as well with codes you get the the purchase of the book.
Anyone not wishing to purchase at this time, may sign up for a free newsletter subscription on Veggie Brothers homepage and receive a free vegetarian eBook with 100 old world recipes.

Prize - Enter drawing for 50% discount on World Peace & Yoga Jubilee: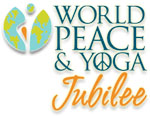 World Peace & Yoga Jubilee - 50% discount on full registration
The 2nd annual World Peace & Yoga Jubilee will be held October 20 - 24, 2010, in Loveland, OH, outside Cincinnati, at the beautiful Grailville Retreat Center. There will be presentations by Sharon Gannon, Gabriel Cousens, Will Tuttle, Rae Sikora, Ingrid Newkirk, Melanie Joy, Anna Ferguson, Mark Stroud, and many other leaders in the yoga, vegan, and spirituality movements. This discount, worth over $500, is for the full conference registration, including all events, meals, and lodging, and also including the special World Peace Diet facilitators' training led by Dr. Tuttle.

Prize - Enter drawing for one of 5 DVDs: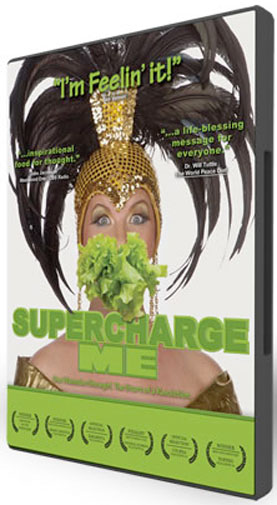 Jenna Norwood - Supercharge Me - DVD - Ever wonder what the opposite of the film "Super Size Me" would be like? Jenna Norwood takes us on her journey to see what happens when she enrolls in a raw food detox center and consumes only organic, raw, enzyme-rich foods for 30 days. Meet experts (David Wolfe), celebrities (Ben Vereen & Kathy Sledge) and others seeking to resolve serious health issues on a raw food diet. An entertaining, educational, and inspiring documentary. Win your copy of the highly-acclaimed, award-winning DVD to see what happens when Jenna goes "raw" for 30 days. 5 DVDs will be given away.


Prize - Enter drawing for a free 2-hour coaching session:


Vegan Mainstream - Prize - marketing strategy session - One-on-One Actionable Advice.
Have questions about Social Media, PR, Blogging, Email, etc? Get your marketing questions answered, regardless of the topic. Vegan Mainstream's 2-Hour coaching session is ideal for vegan or vegetarian bloggers, freelancers, business owners, small business managers or entrepreneurs looking to increase their customer base and web traffic inside and outside of the vegan community.
One of our marketing consultants will review your company's background, provide actionable advice, explain expert tips and answer your questions. In addition, you can email us after the session with follow up questions. Written session notes and recordings will be provided. So, win a chance to get your questions answered - free (value - $150).

Prize - Drawing - one night free stay and breakfast for 2: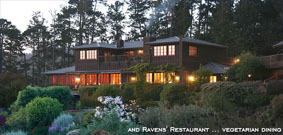 Stanford Inn - Prize - Free stay.
Nestled on a hillside, Stanford Inn is a 4-diamond eco-lodge overlooking Mendocino Bay. Embodying the best of the rugged Mendocino Coast, the Inn is a haven ... an exquisite opportunity to reconnect with nature.
Every detail is attended to, from wood-burning fireplaces set and ready to light to the sumptuous chef-prepared organic breakfasts. To enter the drawing for a one night stay for 2 people, including breakfast, click here.
Free Bonus Gift - 10% discount on any meals or accommodations: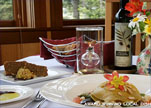 Stanford Inn -10% discount on meals & accommodations.
Inspired by the Stanford's Certified Organic gardens, The Stanford Inn's Ravens' Restaurant is outstanding and nationally acclaimed for vegetarian cuisine.The Inn's Massage in the Forest and The Mendocino Center for Well Being provide a variety of life-enhancing experiences. Canoeing, kayaking or mountain biking along Big River in California's new State Park is simply wonderful. Mendocino's Stanford Inn is pet-friendly and family-friendly, welcomes meetings and weddings.


Free bonus gift -- complimentary copy of VegNews Magazine: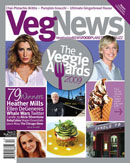 VegNews Magazine - Complimentary copy sent to your door.
With your purchase of The World Peace Diet, you can receive a complimentary copy of one of Will's favorite magazines, VegNews. Filled with the latest vegetarian news, insightful features, tantalizing travel destinations, and delicious vegan recipes, you'll love this publication. And if you subscribe, you'll receive a free pint of Purely Decadent soy ice cream along with your full year of magazines.
Bonus gift - 20% discount plus free bookmark: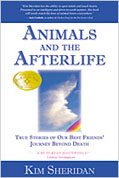 Kim Sheridan - Discount on bestselling 'Animals and the Afterlife'
Animals and the Afterlife: True Stories of our Best Friends' Journey Beyond Death. Documents Kim Sheridan's incredible journey to uncover the truth about animals and their true nature and deeper reality. Along with her own extraordinary experiences, she compiled heartwarming and meaningful true stories of everyday people around the world, and discovered compelling evidence that forever erased her own doubts about an afterlife for animals. This book provides enormous comfort and reassurance to anyone who has ever cherished an animal, and food for thought for anyone who has ever questioned the place of these beloved creatures in the larger scheme of things, both here on Earth and beyond.

Free Bonus Gift - 4 different discounts on legendary Vitamineral Green and 3 other nutritional products:

HealthForce Nutritionals - Discounts on Vitamineral Green & other products. HealthForce Nutritionals empowers individuals to experience dramatic health improvements with verified TruGanic, Vegan, Raw, Superfood products formulated and selected by Dr Jameth Sheridan for vibrant health and wellness. HealthForce is are on a mission to provide the absolute best products at the most affordable prices.
10 % off on Vitamineral™ Green
20% off on Vitamineral™ Green and Earth™
25% off on Vitamineral™ Green, Earth™, and EITHER Liver Rescue™ or Acai Resveratrol Antioxidant Extreme™
30% off on Vitamineral™ Green, Earth™, Liver Rescue™ AND Acai Resveratrol Antioxidant Extreme™

Prize - enter drawing for 2-night stay in the Keys:



Deer Run Bed & Breakfast in Florida Keys - Prize - 2 nights free stay.
Deer Run, nestled in lush native trees on the island of Big Pine Key is a vegan Caribbean-style eco-friendly home that is also a State of Florida Certified green lodge. Big Pine Key is home to the tiny Key deer, small deer on the endangered species list. Deer Run also boasts something else very rare through the Keys…an actual sandy beach. This stay in heaven must be completed by August 15, 2010.

Free Bonus Gift - eBook (PDF download):


Susan Campbell, Ph.D. - Getting What Your Truly Want in Love, Sex, and Partnership. In this powerful and provocative eBook, you will learn:
-how to get in touch with your deepest wants
-how to get in touch with your boundaries and distinguish these from your buttons
-how to recognize when you may be unconsciously "controlling" instead of asking openly for what you want
-how to ask for what you want in a vulnerable, non-controlling way
-how to stay present in situations where you wants are frustrated; and much more.
Author of several best-sellers, Susan is a recognized leader in the Honesty Movement and a respected relationship coach with over 40 years experience. She helps individuals, couples, and teams be more skillfully and compassionately honest.

Prize - Enter drawing for dinner for 2 at Candle 79:


Candle 79 Restaurant - Dinner for 2 in NYC.
Renowned Candle 79 is the elegant, upscale restaurant of the famous Candle Café. Candle 79 says, "Our passion is compassion and sustainability. We share our passion with our guests through vegan, organic, local, and seasonal cuisine, and through our 'green' philosophy." This prize is provieded through the generosity of Paul Saccone of Community Green.

Prize - enter drawing for free class: Knife Skills 101 at Living Light:


Living Light Culinary Arts - Basic Knife Skills Class
Class is open to the general public and is a prerequisite for all Knife Skills classes. Students will learn:
Knife safety; evaluating knives: which knives for which task; knife care; proper way to grip a knife; slicing, dicing, chopping, and mincing; cutting herbs and leafy greens; and practice makes perfect. Format: Hands-on; supplies and equipment provided. When: Sunday morning, 9:00am to 1:00pm. Located in Fort Bragg, CA. Tuition is normally $145.

Free Bonus Gift Download - PDF Workbook:


Kerri Kannan - Uncovering The Divine Within - Workbook
When you download the Uncovering the Divine Within Workbook, you will be given the opportunity to discover your core blocks, release them and start deliberately living the life you have always known you were meant to lead. In 1998, Kerri was given the opportunity to quit her job and find out what she really wanted to do with her life. She decided to discover her "Life Purpose." That decision led her on a journey of self-discovery and a profound spiritual revelation that helped her understand that her most fulfilling work was hidden within her perceived flaws and limitations. In healing her thoughts about herself, she found her most fulfilling, rewarding and important work... her reason for living! This workbook will lead you through a journey of self-discovery to help you find confidence, peace of mind and self-love.

Free Bonus Gift - 20% discount code:


LoveForce - 20% off any purchase.
Full of edible love, light, happiness, these all raw energy bars and breads are delicious, filling, and contain superfoods to enhance your life. All raw, organic, natural, and vegan. Serious food, made with love. Amazingly delicious and nutritious. LoveForce also carries mindful alternative products.

Free Bonus Gift - Free PDF preview of new eCookbook AND discount for the full eCookbook:


Christy Morgan - "The Blissful Chef " - eCookbook of vegan macrobiotic recipes
5 Recipes from The Blissful Chef: Cooking With The Seasons – Spring Edition. The much awaited first eCookbook by The Blissful Chef is now available! This beautiful eBook includes information on the macrobiotic diet, explanation of the 5 Element Theory and how we can use it to transform our eating habits and our health, with a beautiful chart showing which foods and cooking methods nourish our Spring element. You'll find 19 delicious, vegan and macrobiotic recipes like Love Your Heart Beet Soup, Basil UnCaeser Salad w/ Pumpernickel Croutons, Red Quinoa Salad, Green Spring Casserole, Black-eyed Pea Chili, and Lemon Amasake Custard. Regular price is $7.99, but all of you who've purchased The World Peace Diet get the eBook for only $3.99! Click the link above for a free download PDF preview. Christy is based in L.A., where she is known as "Chef to the Stars."


Free Bonus Gift - Downloadable PDF eBook:


Veg Family - eBook - The Vegan Pantry
Par for the course of vegan cooking and baking is substituting food items that are dairy or animal food-based. The Vegan Pantry offers vegan substitutions and staples to help you create your own dishes without the need for similar commercial products. You'll find delicious and nutritious recipes for things like vegan cheeses, whipped toppings, creams, milks, egg replacements, condiments, stocks, sauces, and pantry mixes. A helpful resource for all aspiring vegans.
Free Bonus Gift Download: 10 PDF eBooks in bundle:


Sylvia Coleman - Self-Help Book Bundle. Award-winning writer and bestselling author Sylvia Coleman lectures extensively on the key SECRETS to letting go of your past and living the life of your dreams. Get her exclusive self-help e-series to start changing your life today. In this insightful series of writings, you will get 10 e-books on everything from ending depression and attracting what you want in life to kicking bad habits, burning calories fast, and how to live successfully.

Free Bonus Gift - Online instructional video with noted chef Cherie Soria:


Living Light Culinary Arts - Online instructional video with chef Cherie Soria -- "Kitchen Gadget Divas" - In this instructional video Chef Cherie Soria along with "Chef Stef," the resident chef at Excalibur Dehydrators and Chef Diane Haworth, a spokesperson for Vitamix for the last 9 years, you'll learn about Chef Soria's favorite raw food kitchen gadgets like deyhdrators, blenders, food processors and some indispensible tips on how to best use them. You'll learn about which specific product brands Cherie uses, why she uses them and what she uses them for. If you've ever thought to yourself "How do I prepare a larger variety of raw foods?" then you need to watch this video! It's extremely powerful! You'll be amazed with how many simple and useful tips you'll learn from these experts in this 40 minute video that you can watch right through the web!

Free Bonus Gift - Health Consultation:


David Kagan - 15-minute Phone Consultation - Health Yourself!
David Kagan is building his reputation in the greater Boston area as a diet and lifestyle coach. He has helped many family members, friends and clients improved their health, happiness and results. He has practiced Macrobiotics for 25 years, and is experienced with do-in, shiatsu, reflexology, yoga, homeopathy and Macrobiotic remedies. He recently released his own iPhone App: Health Yourself!

Free bonus Gift - Veterinarian consultation:


Armaiti May - Vegan Veterinarian Phone Consultation
Dr. Armaiti May is a practicing veterinarian with a house call practice for dogs and cats in the Los Angeles area. She is offering 5 free phone consultations (up to 15 minutes each) for guardians of dogs or cats. These free phone consultations will be granted on a first-come, first-served basis, with preference given to those living in or near Los Angeles.

Bonus discount -- Acclaimed 7-week eCourse - 15% off: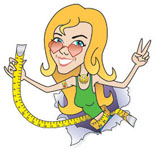 Sassy Knutson - "Get Down With Sass" - 7 week eCourse
Get DOWN With Sass! - The Skinny On Lasting Weight Loss -- Hello Beautiful! Ready to shed those excess pounds naturally and effortlessly? The key is learning step-by-step how to transform your current diet so you are never overwhelmed. Get Down With Sass! is divided into 7 information-packed lessons, delivered each week to your virtual doorstep. (Vegan-Friendly. Totally.)

Free Bonus Gift - Vegetarian booklet:


Christian Vegetarian Association - "Are We Good Stewards of God's Creation?" - 16 page booklet, full color, includes recipes, resources, and nutritional information, available in English and Spanish. This will be sent to the first 200 people who request it; please only request if you're interested in a Christian perspective on vegetarianism.

Prize - Enter drawing for one of 2 coaching sessions:


Raw Breakthrough - 2 coaching sessions.
If you are struggling with a health challenge, extra weight, or just want extra energy and vitality, Raw Breakthrough can help. We offer personal one-on-one coaching to help you take your physical, mental, emotional and spiritual health to the next level with a focus on whole living foods. It's time to break through to your best you! There are 2 sessions offered as prizes, one with Emily Shaules, and one with Ashley Burnell.

Free Bonus Gift - 1 month subscription to cutting edge radio show:


Meria Heller - One Month Free Access to The Meria Show
Longest running podcast on the net with over 3,000 hours of education on site. Meria's been called the Inventor of Internet Reality Radio and said to be a better interviewer than anyone else out there. Subscriber supported. Many provocative interviews with leading voices of the vegan, health, spirituality, truth, and environmental movements. Alternative media with all podcasts downloadable in MP3 format for easy access anytime, anywhere. No corporate or hidden agenda - just truth as Meria and her guests tell it. Talk radio at its best - let real freedom ring!

Free bonus gift - downloadable PDF eBook of recipes: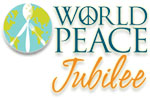 World Peace Jubilee Restaurant - Recipes For World Peace
A collection of 36 superb vegan recipes that have been compiled thanks to many wonderful people who have shared their favorite foods as children and adults. There are recipes for appetizers, soups, side dishes, main dishes, desserts, snacks, breads, breakfasts, juices, and smoothies. Some have come from individuals and various cookbooks, including recipes from the upcoming World Peace Diet Cookbook. These recipes are especially chosen to be "comfort foods" that are satisfying not just physically but emotionally as well, so that you do not have to "give up" certain favorite recipes from your diet, but can rather replace or add new alternatives.

Free Bonus Gift - 3 month free business page:


Sheryl Matthys - Leashes & Lovers - 3 Months Business Profile
Leashes and Lovers offers 3 months free business page on our FetchaBiz marketplace.
It includes: products/services description, website link, photos & videos, facebook and twitter links, articles, blog, recommendations, ratings, and more!
Easy to create and perfect for advertising and marketing one's products/services as well as enhanced search engine optimization (SEO).
3 Free Bonus Gift Downloads - 1 audio and 2 eBooks:


Ron Peer - Gift of Love guided meditation and 2 e-books
Courtesy of Ron Peer of Secrets of The Secret, get three downloadable bonus gifts. The Gift of Love creative visualization is based upon the inspirational writing of Dr. Jerry DeShazo. This MP3 audio puts you in a place of love and serenity in order to fully access all your inner resources and create a state of magnificent vibration. You also can get an e-book of The Science of Getting Rich by Wallace Wattles as well as an e-book entitled The Master Key System by Charles Haanel -- two of the key books that led Rhonda Byrne to create THE SECRET.

Free Bonus Gift - MP3 Download - Guided Meditation: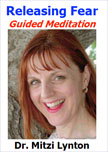 Mitzi Lynton - The Releasing Fear Guided Meditation.
The Releasing Fear Visualization from Dr. Mitzi Lynton of Dare2Create, teacher of the law of attraction. This creative visualization & meditation is designed to release fear and blockages to your overall well-being. MP3 file. This visualization comes courtesy of her website, whose mission is to highlight & profile those who are making a difference in the world.

2 Free Bonus Gifts - 1.) Downloadable eBook PDF and 2.) vegan recipe: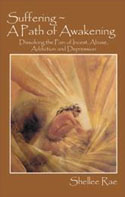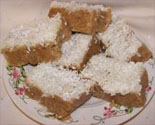 Shellee Rae - Free eBook Download and cashew cream.
Following many spiritual paths since 1986, in August of 2008 Shellee Rae had a sustainable full embodied awakening and now also assists people in their awakening process. Her book, Suffering ~ A Path of Awakening, is inspiring hope and deeply touching the hearts of those who read it.
Cashew Cream Squares ~ a delicious, award-winning, vegan, sugar-free dessert by Shellee Rae!

Free Bonus Gift - Downloadable PDF eBook: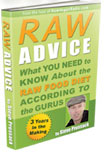 Steve Prussack - Raw Advice - comprehensive e-book.
Raw Advice: What you Need to Know about the Raw Food Diet according to the Gurus by Steve Prussack, Host of Raw Vegan Radio. This is a comprehensive full-color e-book featuring advice and health tips from the leaders in the vegan and raw vegan movement.

Free bonus gift - 1,200 page downloadable PDF eBook:


Charles Betterton - Ultimate Destiny Success System.
Realize Your Potential, Fulfill Your Life Purpose and Manifest Your Ultimate Destiny with the 14-part, 1,200 page Ultimate Destiny Success System!
Enjoy Loving Relationships, Financial Freedom and Prosperity, Ultimate Health and Fitness, Peace and Balance, Spiritual Enlightenment, Success in Business/Career, Harness Your Creative Power, Raise Your Consciousness, Make a Difference, Leave A Legacy and Foster Sustainability. Each of the 14 interactive digital programs features an insightful self-assessment quiz, application exercises, goal-setting templates, action plans, featured resources, and a 10-day plan for manifesting your ultimate destiny, whatever that means to you personally. A terrific value! (and it features Madeleine Tuttle's art, too!)

Free Bonus Gift - 1 year subscription to eNewsletter:


Commitee to Abolish Sport Hunting - E-Newsletter
Get a one year subscription for yourself or a friend of the newsletter, the "e-C.A.S.H. Courier" -- bringing interesting and helpful news and empowering information about anti-hunting campaigns.

Free Bonus Gift - 1 year subscription to eNewsletter
:

Wildlife Watch -
E-Newsletter

Get a one year subscription for yourself or a friend of the WildLife Watch e-newsletter -- the "e-Binocular" ---a quarterly newspaper devoted to helping the general public discover more ways to enjoy the wild life of wildlife that surrounds us -- whether we live in crowded cities, convenient suburbs, or remote woods. Wildlife Watch Binocular offers intelligent opinion pieces, well-researched informational pieces, and entertaining pieces on a wide spectrum of topics related to wildlife.

Free Bonus Gift - Recipe PDF download:


Totally Vegetarian - Chocolate-Walnut-Raspberry Torte Recipe
The recipe for this gourmet Chocolate-Walnut-Raspberry-Pomegranate Torte is a raw vegan version of a recipe by the renowned chef, Jacques Pepin, host of the TV cooking show "Fast Food My Way." The recipe was modifed by Jerry "RawJer" Schneble, Executive Director of Totally Vegetarian. Once you taste this magnificent dessert you will want to share it with all your friends.

Free Bonus Gift - online video:


Christina Louise - SPEAK For Animals - Online video on vivisection.
"May The End Come Soon," an original song by Australian musician, Christina Louise, on the subject of vivisection – being the use of live animals for experimentation. The song is accompanied by images that are representative of the practice of vivisection, which is in fact a multi-billion dollar global industry and is deliberately hidden away from the public eye to avoid unwanted scrutiny. Please note that the images are graphic and may distress some viewers.

Free bonus gift -- eBook PDF download - "The Answers For You":


Laurie Woodard - "The Answers For You" - eBook.
Laurie Woodard Co-author of "The Marriage Manual" brings you another life changing book, "The Answers for You." Do you ever find yourself angry for no reason, bored with life, wondering why you attract less in life than others? Find out the reasons why. Attract your dream relationship with the most important person in the world---you!

Free bonus gift -- eBook PDF download - "...and the circle goes round...":


Gloria Slater - "...and the circle goes round..." - eBook of poetry.
Gloria Slater is an actor/singer/author who has performed on the east coast and has hosted radio shows in GA, CA and PA. The greatest desire of her life is to reach millions with the knowledge that they can live their dreams. The story of her mother's experiences in WWII Berlin, Germany in her book, LUMEN ~ Seek The Light, shows how intense prayer and faith cuts through all the darkness and leads the way to the best life possible. You'll find her book of poetry and photography, . . . and the circle goes round . . . , a healing experience.
Free Bonus Consultation - by telephone:

Vegan-Vegetarian Solutions -
Complimentary Phone Consultation

The Vegan-Vegetarian Solutions For A Sustainable Environment Podcast is offering free telephone consultations to anyone who has an interest in starting a podcast. You can receive up to 4 free 30-minute telephone consultations on "How To Start and Maintain a Podcast."

Free Bonus Gift - "Discover the Holistic Magic of Music" eBook:


Anamarie Seidel - Discover The Holistic Magic of Music - eBook.
Have you ever wondered what effect school's removal of music has had on our children? It's bigger than you think. Anamarie Seidel interviewed 7-time Emmy Award-winning composer Gary Malkin to learn what is actually happening in a child's mind devoid of music, and he reveals the one simple solution to use music to engage all of your mental faculties. Be sure to download and read this fascinating and engaging eBook today.

Free Bonus Gift - Kaliji - Guided musical inner journey (MP3 download):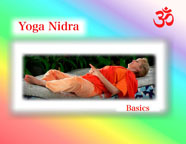 Kaliji -- Tri-Yoga - Yoga Nidra
Experience deep relaxation of body & mind ~
The peaceful voice of yogini Kaliji, accompanied with the sangita (yoga music) of Mercury Max, guides you into a calm, peaceful feeling. From a reclined position, you will enjoy the 10-minute inner journey with jewels of wisdom and inspirational music.

Free Bonus Gift - Mercury Max 60-minute musical composition (MP3 download):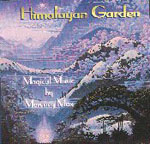 Tri-Yoga - Mercury Max - 'Himalayan Garden' - hour of healing through sound.
Mercury Max, a nada yogi, is one of the pioneers in sangita (yoga music). His musical compositions have accompanied yoga classes for the past 30 years. This 60-minute piece provides a calm ambience for relaxation, massage, and yoga practice. This is a classic that all will enjoy.

Free Bonus Gift - 35% discount off normal price: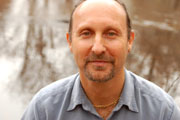 Jonathan Glass - Total Life Cleanse
Take advantage of the spring season. It's time to do the Total Life Cleanse (TLC). TLC integrates modern nutritional sciences with the ancient wisdom of Ayurveda and Chinese Medicine. The cleanse can be done in either a 12-day or 21-day format and uses only uses vegan and plant-based diet recommendations. Receive a 35% discount off the normal price for the cleanse. (12 day-$375, 21 day-$475). This includes all products, and a one hour coaching session with Jonathan Glass, co-creator of Total Life Cleanse.

Free Bonus Gift - 10% discount on all items in Online Store:


Plant Peace Daily - Online Store -
Anything you buy today from the Plant Peace Daily online store will be discounted 10%.

Free Bonus Gift - 10% discount code for Online Store: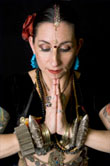 Fat Chance Belly Dance - Online Store - American Tribal Style
A resource for Tribal Style Belly Dance. DVDs, Music, Books, Costume, Jewelry, Accessories & Cosmetics.
10% off any purchase from our on-line store. One per customer.
"Imagine this: there was a time in history, a long time ago, when the bounce and sway of a woman's hips was considered so beautiful that they set it to music and made a dance out of it..."

This special promotion is possible due to the generosity of many sponsors, and aims to boost The World Peace Diet to the top of the bestseller lists, thereby creating more opportunities for media conversations about the ramifications of our culture's ongoing violence toward billions of animals for food and other products.
Thanks for being part of this!
We would like to thank the terrific sponsors above who have generously provded these gifts and prizes, and also all the partners who have made this World Peace Diet Compassion and Health Campaign possible by spreading the word into our communities about this online event. Please thank them with your support:

All-Creatures.org
Ariane Glazer - Vegan teacher, Chicago
Blue Planet Green Living
Bob Linden - Go Vegan Radio
Center for Yoga - Johnny Kest, Birmingham, MI
ChicagoVeg - Chicago, IL
Chloe Jo Davis - Girlie Girl Army
Crazy Sexy Life and Kris Carr
Dana Villamagna - Author, "Complete Idiot's Guide to Vegan Eating for Kids"
Dawn McCooey - Author, "Keeping Good Employees on Board"
Doe Katz - Vegan Poet
Don Walker - "Powerful Living" Radio Show
Eugene Veg Education Network - Eugene, OR
Evolotus - Gary Smith - Veg Promotion and P.R.
F.A.R.M. - Farm Animal Rights Movement
Food Empowerment Project
Free Range Thought Radio - Adam Roufberg
Friends of Animals
Green Lifestyle Film Festival
Howard's Vegan Soap
Jivamukti Yoga - New York, NY
Judy Carman - author, "The Missing Peace"
Julie Meskell - Orange County People For Animals
Kim Korona - Humane educator
Kris Haley - Humane educator - Phoenix, AZ
Nature's Elements - Leisha Giddings
Leslie Van Romer - Vegan health coach - Sequim, WA
Miami EarthSave - Miami, OH
Northwest Veg Society - Portland, OR
Park + Vine Vegan store - Cincinnati, OH
Peace Abbey - Sherborn, MA
Robert Cheeke - Vegan body building
SHARAN - Veganism & spirituality in India
Snooty Jewelry - Jeanine Taylor
SPEAK - Supporting and Promoting Ethics for the Animal Kingdom
Steve Nakon - Yoga teacher, Chicago
Supreme Master TV and Supreme Master Association
Timothy Conway - Author, spiritual teacher - Santa Barbara, CA
Triangle Vegetarian Society - Raleigh, North Carolina
Veg Michigan - Metro Detroit
Veg Sarasota - Sarasota, FL
Vegan Treats Bakery
Vegan World Radio - Houston, TX
Woodstock Farm Animal Sanctuary - Woodstock, NY