Creating A New Culture of Peace - 2009
You are invited to 2 inspiring weekend retreats on The World Peace Diet with Dr. Will Tuttle
August 23-25, 2009, in Mendocino, CA (at The Stanford Inn by the Sea)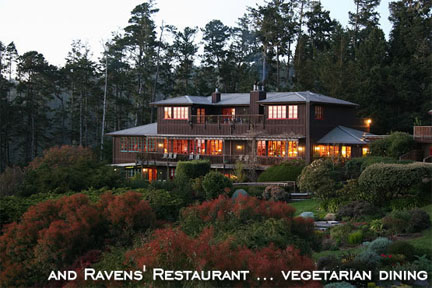 The August retreat will be held on the stunning grounds of the Stanford Inn Resort.
It will immediately follow the Vibrant Living Expo
October 23-25, 2009, in Loveland, OH (Cincinnati area - at Grailville Retreat Center)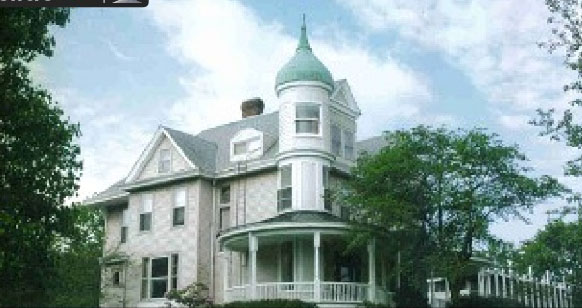 The October retreat will be held on the beautiful grounds of the Grailville Retreat Center.
It is part of the World Peace Yoga Conference
We live at a powerful time in history, as one world is dying and a new world is yearning to be born. Please join us for an empowering time of fun, relaxation, organic vegan meals, and intensive exploration of the "benevolent revolution" discussed in Will Tuttle's provocative The World Peace Diet. This year there are 2 to choose from!
Both of these retreats are World Peace Diet Facilitator Training Retreats. Participants will receive tools they can use to more effectively live, share, and teach the ideas in The World Peace Diet, and will receive a certificate upon completion of the retreat. Feel free to attend, also, if you'd just like to enjoy being with fellow explorers of compassionate, sustainable, and healthy living.

Besides enjoying the beauty of these natural locations, we will join together to deepen our understanding of the roots of our culture's dilemmas, and how we can most joyfully and effectively contribute to the positive transformation of our communities. Through discussion, reflection, contemplation, exercises, guided meditations, and talks by Will, we will have the opportunity to engage at depth with the transformative ideas in The World Peace Diet, and deepen our capacity to be the change we want to see in the world. Will's spouse Madeleine will also be joining us at both retreats and co-leading some of the exercises.
A few written comments from participants after last year's World Peace Diet retreat in Michigan:
"A great experience. Very energizing and inspiring."
"Informational, enlightening, and delightful."
"Brilliant! I have realized a deeper sense of inner peace as part of this retreat."
"This life-changing weekend will live on."
The first retreat in Mendocino begins Sunday, August 23, in the afternoon/evening, and ends around noon on Tuesday, August 25.
The Inn is about 3 hours north of San Francisco in the beautiful northern California landscape .
Participants will receive 5 gourmet vegan meals (dinner on Sunday, 3 meals on Monday, and breakfast on Tuesday), and will have access to all the facilities of the resort (sea kayaks, beach, bicycles, pool, hot tubs, gardens, etc.).
There will be a Sunday evening introductory program on The World Peace Diet, and this will continue throughout the day on Monday, ending around noon on Tuesday.
The total cost for the program is $548.50 per person, based on double occupancy. This includes everything! - 5 meals, 2 nights lodging, and all registration fees for the World Peace Diet program and use of all facilities. This represents a substantial savings over the usual cost for this stunningly beautiful place. For the full program and all meals (without lodging), the price is just $348.50. Contact Stanford Inn to make your reservation!
The second retreat in Loveland, OH, will begin on Friday morning, October 23, and end on Sunday afternoon, October 25.
This retreat will be held concurrently with the World Peace Yoga Conference, which is being held at the lovely Grailville Retreat Center outside Cincinnati, OH.
Participants will spend the entire day on Friday working with Dr. Tuttle, and then throughout the rest of the conference will be attending presentations by him together with some presentations by the stellar speakers who are featured at the World Peace Yoga Conference, including Harold Brown, Mark Stroud, Sharon Gannon, Rae Sikora, Colleen Patrick Goudreau, Judy Carman, Andrew Harvey, Gabriel Cousens, and Kali Ray.
Full registration including 8 gourmet vegan meals, 3 nights lodging, and full program is $850. Less expensive options are also available. There's a ten percent discount if your register by July 1. For more details and to register please go to the World Peace Yoga Conference website.

Will's Music | Madeleine's Art | Portraits | Home | Seminars | Tour Schedule | Links | Reviews | Order | Checkout